Welcome to our Conference Room
We are a four-star hotel which offers our guests luxury accommodation.
We are five minutes walking distance to Blenheim city centre
three minute walk to local gym
six minute drive to Blenheim airport.
We have 30 luxury rooms 3 of which are spa units including a honey moon suite. All our rooms have super king beds which can be split for twin sharing. Two of these rooms also have disabled bathrooms. All our rooms are tastefully decorated in chocolate and white and are very relaxing and modern. Guest facilities include an in ground swimming pool, restaurant run by an award winning chef, outside or inside dining, bar, room service and laundry service.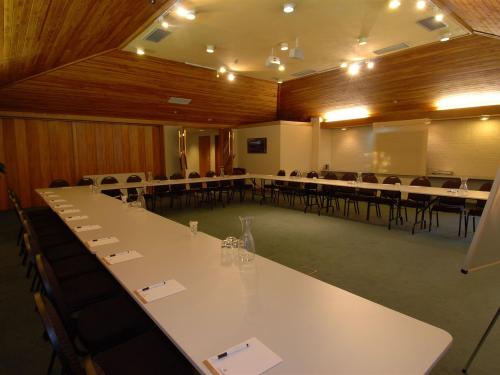 Our conference room can hold up to 110 people. The breakout rooms are 10 – 20 people. The conference room is suitable for a number of configurations. It is equipped with broadband and telephone connections so you can stay in touch and up to date while out of your office.
We can accommodate varying types of events, from training sessions to seminars, workshops, weddings and mediations. With our very experienced staff we will endeavour to accommodate whatever type of function that you require. We also offer a facsimile and photocopying service.
Our team here at the Quality Hotel Marlborough are only too happy to assist you in any aspect of your function planning. Please feel free to contact us so we can discuss your requirements further. Phone 0800950555 or 035777333
Venue Capacities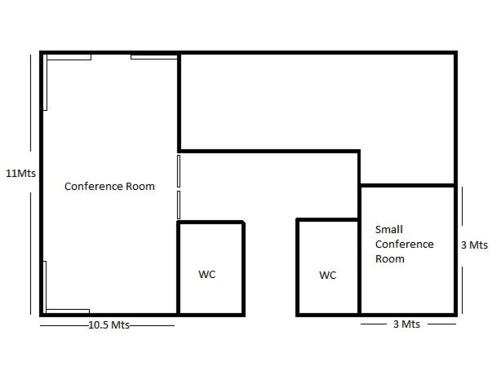 Our conference room is suitable for a number of configurations. The breakout rooms can be used for smaller meetings, discussions during mediations, catering or as a pre function area.
Conference Room Breakout
Sqm 100 20
Theatre 100 10
Classroom 50 -
Boardroom 40 10
Cocktail 150 -
U-Shape 34 -
Dining 110 10 to 15

As we are a one level complex there are no stairs, making it easy for all to get to all our rooms. Our conference room has plenty of natural lighting, and air conditioning. All rates are GST inclusive.
Conference Equipment
All conferences include the following complimentary services and equipment.
Overheard and Spot Lighting if needed
In addition to our complimentary equipment we offer a wide variety of conferencing and audio – visual equipment available to be hired on a daily basis. Rates are per day and inclusive of GST. All you need to do is let us know when you book your function or conference what equipment you require.
Flipcharts $36
Data Projector $65
Electronic Whiteboard Subject to hire
Big Screen TV/Video/DVD No charge
BroadBand No charge
Photocopying $0.45 per page
Overhead Projector Subject to hire